The Murphy Learning Center will follow class schedules for Thanksgiving week. Monday=Monday schedule, Tuesday=Thursday and Wednesday=Friday. Times may be slightly altered from regular hours, so please check the schedule before you visit the MLC.
Tutoring will resume Monday, 11/29.
The full schedule can be found here:
Mathematics students
We've moved! Math and Stats tutors are now located in Murphy 273! Go left off the bridge instead of right!
Come ask questions in a friendly, relaxed atmosphere! In the Mathematics Learning Center, by working with experienced tutors, staff, and faculty, you will come to better understand the concepts taught in your mathematics class.
The purpose of the Mathematics Learning Center is to provide tutoring to those in math courses at no cost. This free service provides help to students in MTH 050, 051, all 100 level courses, and MTH 207 and 208. All students can come to the Learning Center any of the hours listed. Please note that not all tutors can assist with all math courses.
The Mathematics Department offers weekly peer review sessions which are typically available for courses with high enrollments, such as MTH 145 & MTH 150. The sessions are led by some of the Mathematics Department's most talented majors. Peer Review Sessions begin the second week of class.
Mathematics tutor coordinator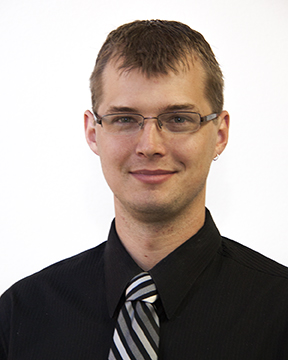 Here at the Murphy Learning Center, our tutors are all friendly, qualified individuals. All of our tutors have gotten good grades in the classes they tutor and have been recommended by faculty from their department. In addition to their knowledge our tutors are now taking a class designed to make them effective tutors. Meet our tutors!
Jessica Bandell
About me: Hi! I am Jessica Bandell. I am a mathematics tutor. I have had a passion for mathematics all my life and have been a tutor for the last four years. I love to be outdoors hiking, being on the water, and in the winter, figure skating. I am half to achieving my degree in mathematics education. I plan on becoming a high school or middle school mathematics teacher. One study tip I have for anyone in a math class is to take detailed notes. Have a great day!
Deanna Bayerl
About Me: I am from Onalaska, WI and I am hoping to one day teach high school math. I am in the Screaming Eagles Marching Band Color Guard and play various instruments. When I am not working, I spend my time studying, hanging out with my friends and boyfriend, and watching Netflix.
Study Tips: Try to predict what your professor will put on the test and then make a sort of practice exam to see if you know how to complete all the problems. This way you will see what you can do and what kind of problems you still need to work on. Do not be afraid to ask for help!
Joe Miller
About me: I am a sophomore here, and I'm from Lake Elmo, Minnesota (just northeast of St. Paul). I love to be outside and experience nature, especially running, biking, hiking, hammocking, and rock climbing. And of course, I love math and hope to attend graduate school after graduating here. If I'm not studying, I'll probably be spending time with friends, watching Netflix, or playing Rocket League.
Study Tip: I always challenge myself to understand why something happens not just memorizing it. This is especially useful when learning math. If you can understand why something you are taught works, you won't be just memorizing a formula; you will be able to recreate that formula because you understand why it is acceptable. In a way, it's almost like you're re-inventing it!
John Oliver
About me: I am in my senior year here at La Crosse. Growing up and being raised in Milwaukee, I've been a huge Wisconsin sports fan for my whole life (Packers, Brewers, Bucks, Badgers). Outside of school and studying I love to spend time outside with my friends and family. While inside, I usually spend my time watching Netflix, reading, or just hanging out with my friends.
Study Tip: Practice makes perfect, just like anything else in life. The more you practice and challenge yourself, the more you will begin to understand it and the easier it will get for you.
Nathan Rodman
About me: I'm originally from Wausau, WI. Most of my free time I spend drawing, working out, or hanging with my friends and girlfriend. I love math and the plan is to attend grad school in the future to become a professor.
Study Tips: Don't be afraid to go to your professor's office hours they should be more than willing to help you out if you have questions. If you don't want to go to your professor's office hours, then I'd say form a study group with some classmates so you can help each other out when you have questions.
Megan Steffen
About me: I am a junior from Hartland, Wisconsin. However, I am a die-hard Chicago sports fan. I grew up loving the Cubs, Bears, Blackhawks, and Bulls! I am the president of the Women's Lacrosse Club here at UWL, and spend much of my time practicing and training. However, I also love to spend time with friends and family, volunteer, travel, read, watch true-crime documentaries, and pretty much do anything outside!
Study Tip: Practice makes perfect! Truly the only way to better understand mathematics topics, or really any subject, is to practice it. I also believe that connecting problems to real-life situations can help.
Kirk Dahlke
About Me: I am still exploring my interests around campus. I am from De Pere, WI which is just outside of Green Bay. I have found a lot of fun times in the mathematics and statistics department on campus and chose to pursue statistics. My hobbies are numerous as I love trying new things. The current hobbies I have been having fun with are gymnastics, running, watching and playing sports, solving puzzles, and gaming.
Study Tips: Before we get to studying, my tip is show up to class, don't skip unless you have to and studying will be a lot easier. My tip for actually studying is to find a place that makes you feel awkward if you are not studying. For me that place is the library because I feel weird if I play on my phone or procrastinate while in there.